SAVE THE DATES
November 16-17
Brush Calligraphy
Abhay Pratap Singh Rathore
Brush calligraphy is a beautiful and artistic writing style using skilled hand movements to create elegant and expressive letterforms. Originating in East Asia, brush calligraphy emphasizes fluidity, rhythm, and harmonious balance of characters. Various brushes and inks are used to create intricate and visually pleasing compositions, often conveying meaning and emotion through the written characters.
Based in New Delhi, India, Abhay is an engineer turned professional calligrapher who has collaborated with the Calligraphy Masters group, developing Alphabet Print 2.0. He partners regularly with luxury brands such as Dior and Chanel, and tech giants such as Google and Amazon. His videos have attracted over 300K Instagram followers.
Elegant Finishing Touches
Amruta Walvekar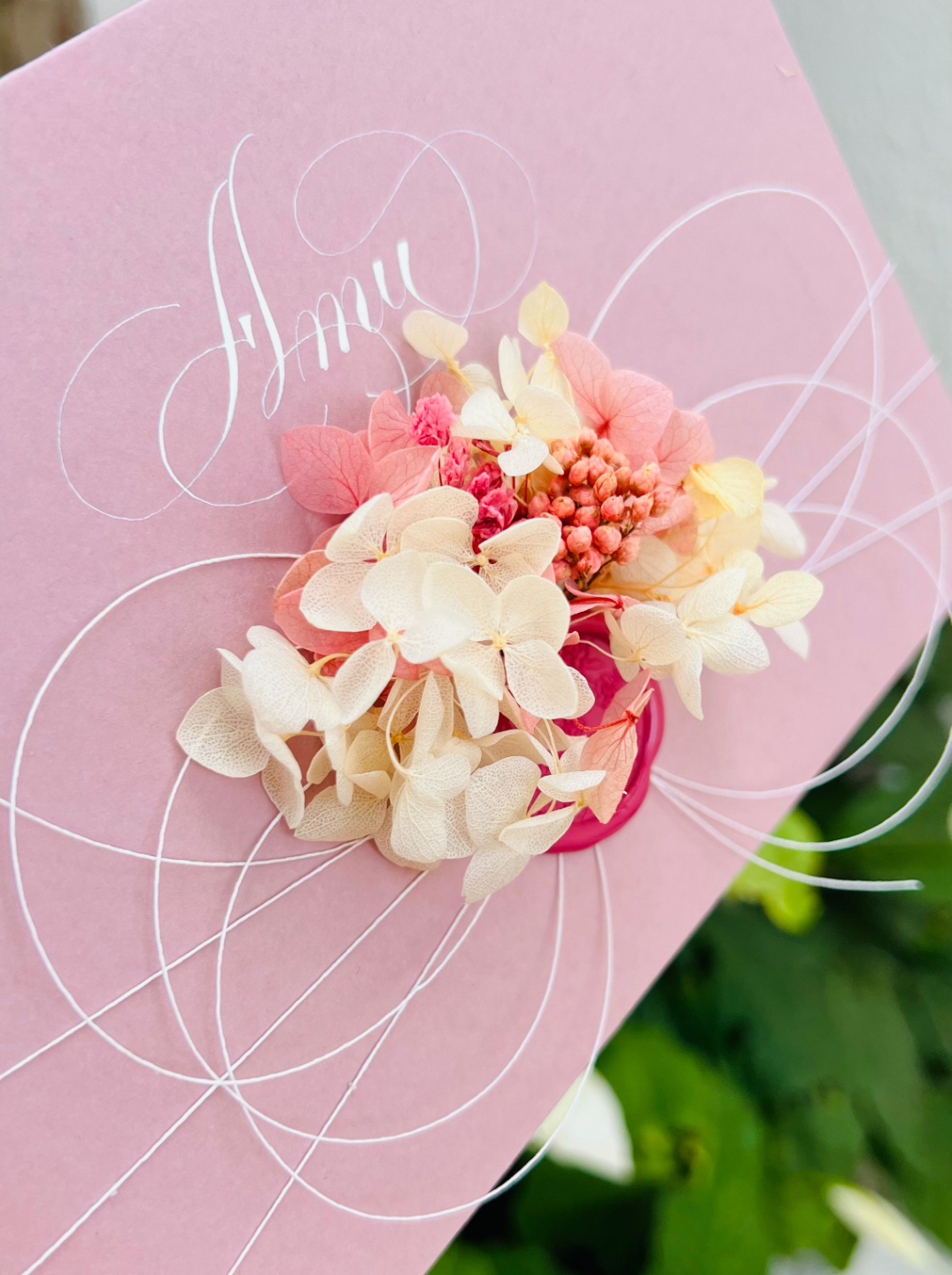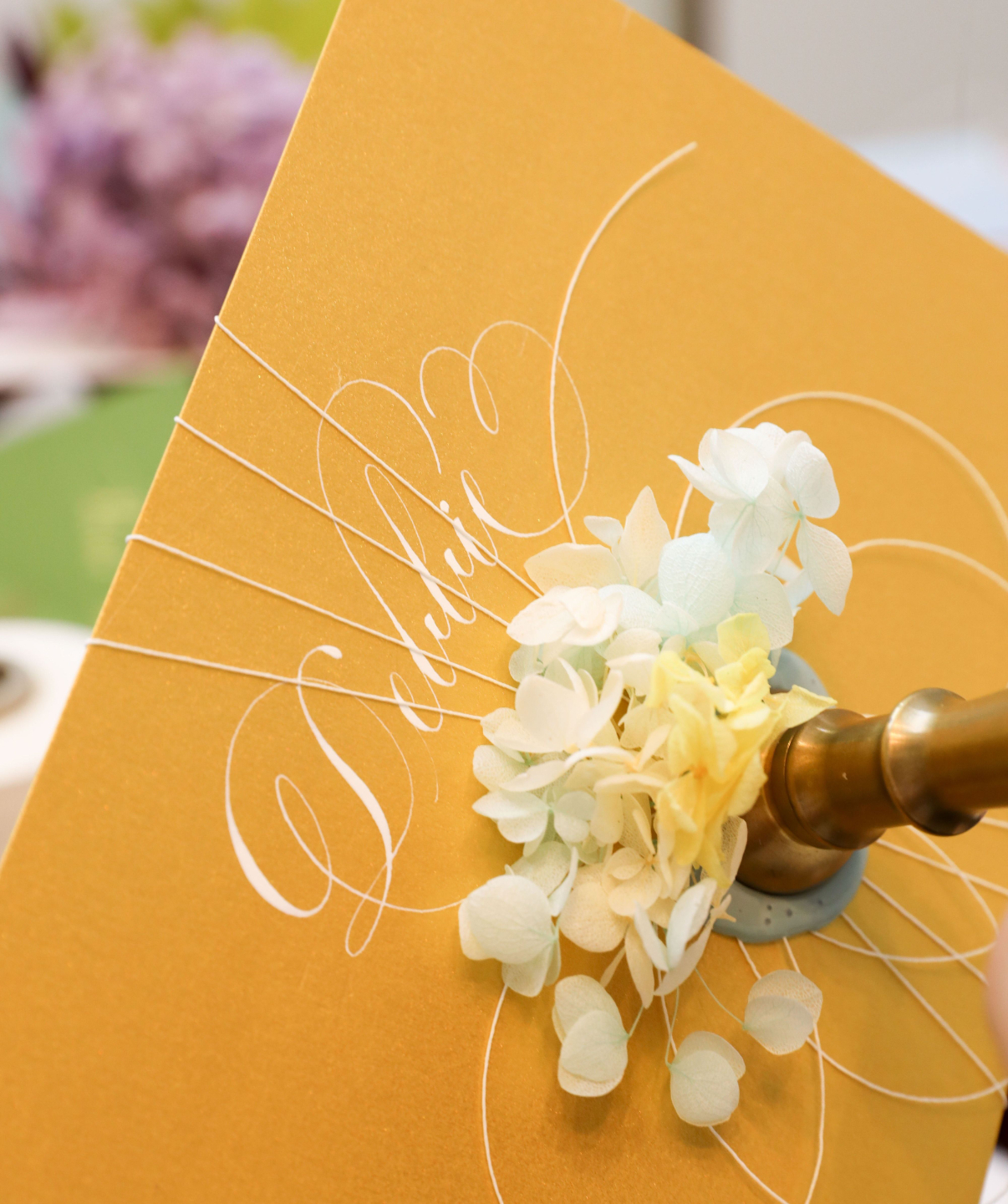 Amruta will show how to use the simplest materials to add elegant finishing touches to your calligraphy projects such as holiday or wedding envelopes, name cards, letters. She will also share some of her favourite color combinations to help you style your projects. 
Amruta is based in Poona, India and founded Wrapistry in 2011, offering gift wrapping and calligraphy services along with a line of stationery products, and hosting workshops across India. She holds an MBA from the University of London and ran a corporate job there, but could not keep her head out of the ribbon drawer. 
The Pointed Beachscriber
Andrew van der Merwe
Did you miss it in 2021?!? Andrew's presentation will begin with an introduction to beach calligraphy and its evolution, followed by a tool and technique show-and-tell. He will finish off with an explanation of how his bespoke "Beach Wand" and carving tool work very much like a pointed pens, and the insights into calligraphy they have given him.
Andrew is a professional calligrapher and letter artist from Cape Town, South Africa. His wide-ranging work has been published in various calligraphy journals and periodicals, and one of his traditional illuminated addresses was presented to the Obamas by the City of Cape Town. He is most widely known for an art form he calls beach calligraphy.
Textured Capitals
Gabriela Soba
In this demo featuring our star tool, the ruling pen, we will draw Capital Letters in watercolor, walnut and various inks. This combination of tools and materials will give us a texture to apply to our final design work.
Gabriela is an Argentinian artist who established herself in Barcelona in 2000. She is a Graphic Designer and Bookbinder who holds a postgraduate degree in Typography and Art History. She teaches Calligraphy and Mixed Media online and in person, and her work has been viewed worldwide, most recently at exhibits in Barcelona and Brugge, Belgium.
Digital Drop Caps
Gia Graham
In this beginner-friendly demo, you'll learn the basics of Procreate while drawing a lovely letterform! Gia will walk you through the fundamentals of the app and share tips on how to approach drawing letters rather than writing them. You'll leave with the tools you need to try drawing your own digital drop cap.
Originally from sunny Barbados, Gia credits her island background for the vibrant colors and lush florals she incorporates into her work. She now works as an Atlanta-based illustrator and hand lettering artist focused on licensing her art to product-based companies. Gia prefers to work digitally, trading in pencil and paper for iPad and drawing app.
Variations on Akim
Julie Wildman
"Akim Cursive" is a rhythmic hand used by calligrapher Hans-Joachim Burgert in many of his pieces.  In this class we will briefly explore his original version, then move into more expressive variations which Julie has developed over the last several years which are not exact representations of Burgert's, but influenced by his ideas of rhythm and movement.
Julie is a calligrapher, instructor and graphic designer who works from her studio in northwest Indiana near Chicago. Her work has been widely exhibited, published in Letter Arts Review and other professional journals, and has been purchased for the permanent collections of The Newberry Library in Chicago and the Harrison Collection at the San Francisco Public Library.
Calligraphy Candle Lamps
Loredana Zega
Holiday time is here! As we look for gift ideas for our loved ones, we will explore new creating some beautiful candle lamps with beads and gold—and some letters, of course. Candle lamps can be used to decorate a special Christmas/New Year's Eve dinner party, or even sent as Christmas cards!
Loredana, a renowned Slovenian artist, connected with beautiful writing as a child and in 2007, gained the CLAS National Diploma in Calligraphy. She has taught and exhibited calligraphy in prestigious institutions worldwide. Much of her work is based on new forms of expression, and she has produced live performances and videos which include music, dance, and video.
Gold on Black

Miranda Songer
This session will bring together the writing, drawing and design skills Miranda uses to create her beautiful black and gold circles. She will demonstrate how to achieve consistency, balance and harmony using different pen strokes and motifs in a circular image, while providing tips on writing on a circle, text spacing, and flourishing.
Miranda lives in The Cotswolds, England and is an active member of the vibrant arts and crafts community in her area. She produces work to commission, and sells through exhibitions and art trails. She is also very enthusiastic about teaching and sharing her love for all things Copperplate, including heritage, tools and materials.
Flourished Procreate Layouts
Molly Suber Thorpe
Using an iPad and the Procreate app, draw a stunning, cohesive, wildly-flourished calligraphy layout from start to finish!  Molly will share her design process, including setting up guidelines, making a pencil sketch, plotting out flourishes, "inking" the calligraphy, polishing the final design, and even recoloring it. Free Procreate calligraphy brush and guide sheets provided by Molly.
Molly has been a professional calligrapher since 2009, specializing in modern styles and, more recently, digital techniques. Currently residing in Greece, she has published ten popular how-to guides and workbooks on pointed pen calligraphy, brush lettering, and cursive. She is a Skillshare Top Teacher and founder of Calligrafile, a free database of resources for calligraphers, type enthusiasts, and creative freelancers.
Inked Acanthus 

Paola Marino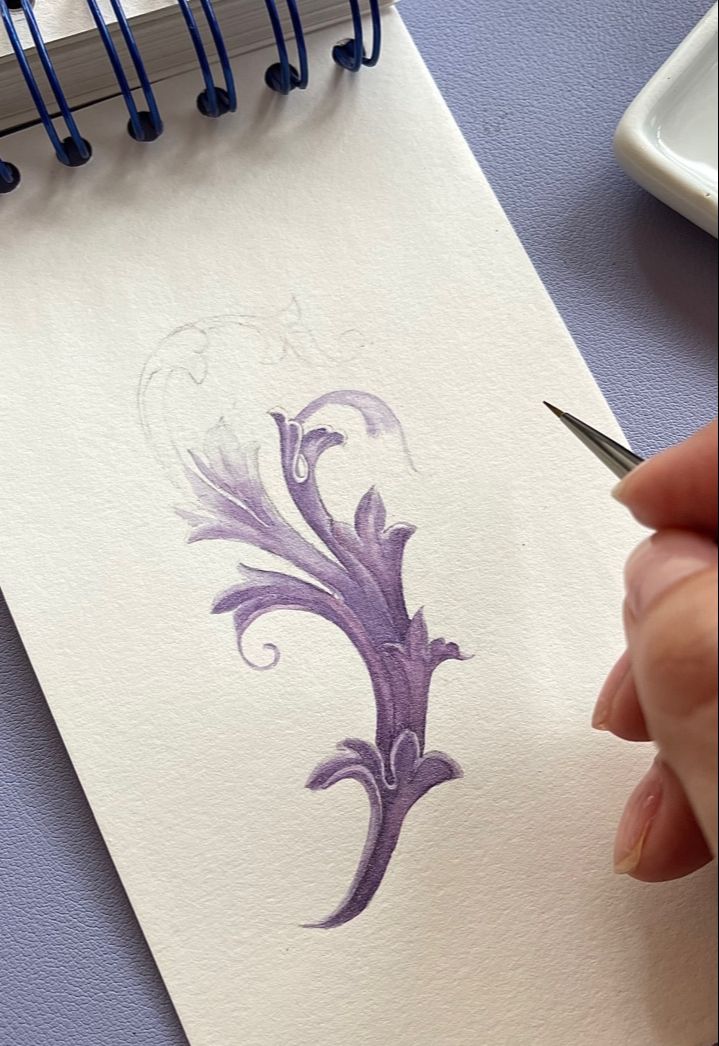 Paola will show how to use water-based fountain pen inks to create acanthus leaf and flora illustrations, including her detailed process along the way. After drawing a bouquet in pencil with complimentary scrolls and adornments, she will demonstrate how to apply wet-on-wet and wet-on-dry techniques with inks, finally putting it all together for a lovely illustration.
Paola is a multidisciplinary artist specializing in calligraphy and related arts including illumination, illustration, engrossing, hand engraving, and fine arts. Raised in Venezuela, she graduated in Graphic Design at the Istituto Europeo di Design in Rome, Italy. In 2000, Paola moved to Boca Raton, Florida, where she maintains her studio Art Beneath my Wings.
This presentation and demo will cover the calligraphic letters we call versals. We'll walk through a little background of how they came about, see historical examples, view contemporary artists using these letters, and learn two types of drawn or constructed letterforms. We'll also talk about modern materials for "illuminating" these letterforms.
Randall M. Hasson is a highly regarded artist, calligrapher, instructor, speaker and author. In 2015, he co-edited of the 24th (Centennial) Edition of The Speedball Textbook. Randall has written and designed detailed studies of his courses, including Writing with a Bent Nib, Contemporary Lettering with a Bent Nib, Lettering of The Silent Era, and Romitalic.
Versatile Vyaz

Thomas Vezina
Stemming from the Slavic region circa the 13th century, and historically written in Cyrillic letters, Vyaz uses ligatures to form aesthetically pleasing text patterns. Thomas will introduce suitable tools and a construction method he has devised for beginners, using an adapted Western/Latin alphabet. With common linking and flourishing ideas, he will provide inspiration for working with this versatile script. 
After learning cursive handwriting in school, Thomas eventually discovered
calligraphy via YouTube. He explored historical texts, including many on the IAMPETH website. While studying Copperplate script, he embraced the brush pen for its easy accessibility and portability. Also intrigued by Roman Capitals for their aesthetic beauty and geometry, he was drawn to the Russian or Slavic Vyaz style.